Welcome
Thank you for taking an interest in my art. I certainly enjoy creating my pieces and would love to share them with you.
Please browse and enjoy the Large, Medium and Small artworks that I am currently offering for sale. Please don't hesitate to contact me if you have any queries.
Nicole de la Mar – XNX
FINALIST – LETHBRIDGE 20000 ART AWARD – 2020
View 'Clogs' here

ONLINE FINALIST – LETHBRIDGE 20000 ART AWARD – 2020
View 'Nucleotide', 'Years Gone By' and 'Summer Harvest' here
---
Now Available – "Cheeky Squeaky Squirrel" – debut children's book!
I am so pleased to offer my debut children's book for sale – Cheeky Squeaky Squirrel. This story-per-page book is filled with some of my best memories of our time in England with my young kids. Self-illustrated with interactive and vibrant pages, this book is perfect for inquisitive kids aged 5-10 years old.

Price: $35 + $5 postage or free local Brisbane delivery

Please contact me at nicoledelamarart@gmail.com to make an enquiry or place an order.
---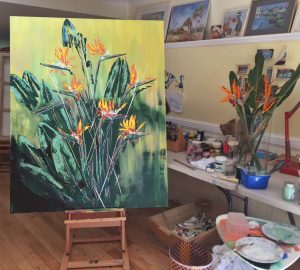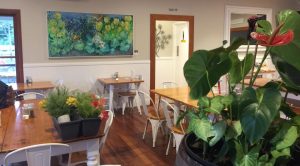 Graydon Gallery
My last exhibition at Graydon Gallery, New Farm in December 2019, was a great success. It was especially rewarding to receive notes from purchasers, with photos of my paintings in their new homes.